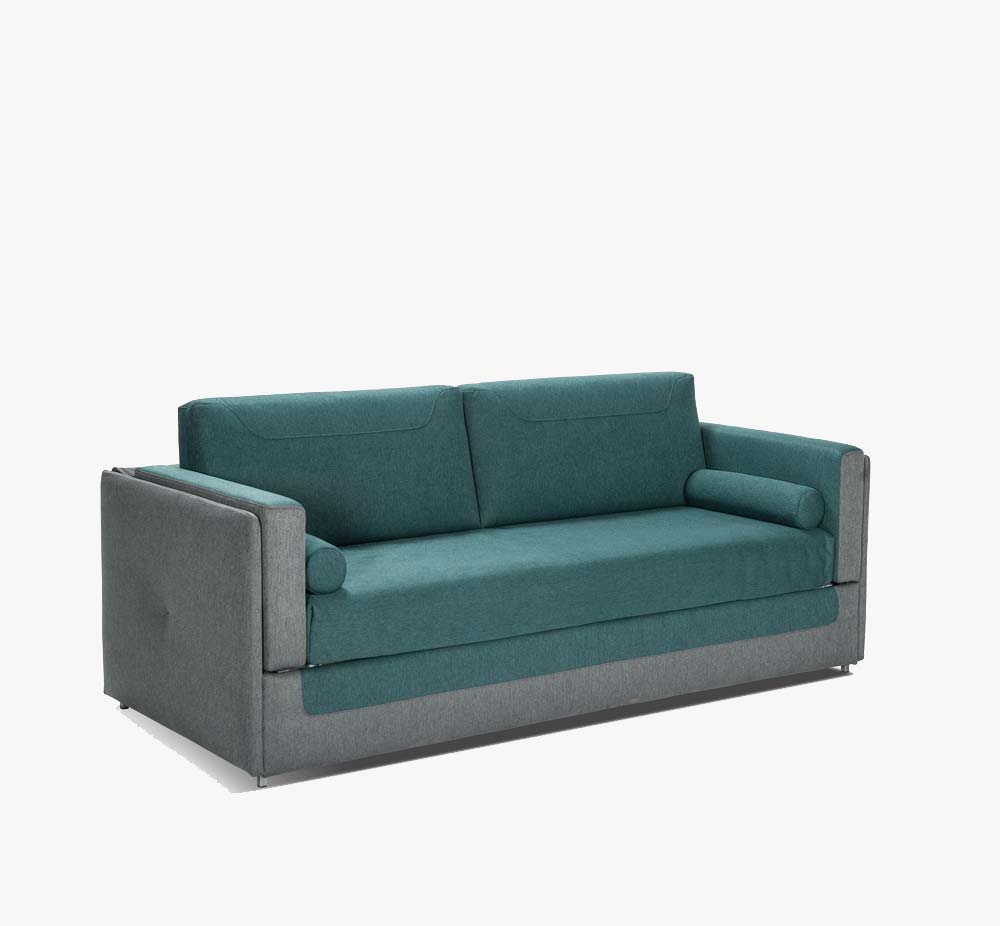 We put our soul into it
It is not just a slogan. This is what we have been doing for fifty years. And how we do it.
We design and manufacture sofa bed mechanisms that redefine all standards in a way always innovative.
Since for us a mechanism is not just a device that allows a bed to be held in a sofa. A mechanism is much more. That thing that cannot be seen but makes you feel good, which finds the best way to adapt to spaces and create new ones, which is the basis of a correct way of resting.
And resting well is essential. Indeed, more.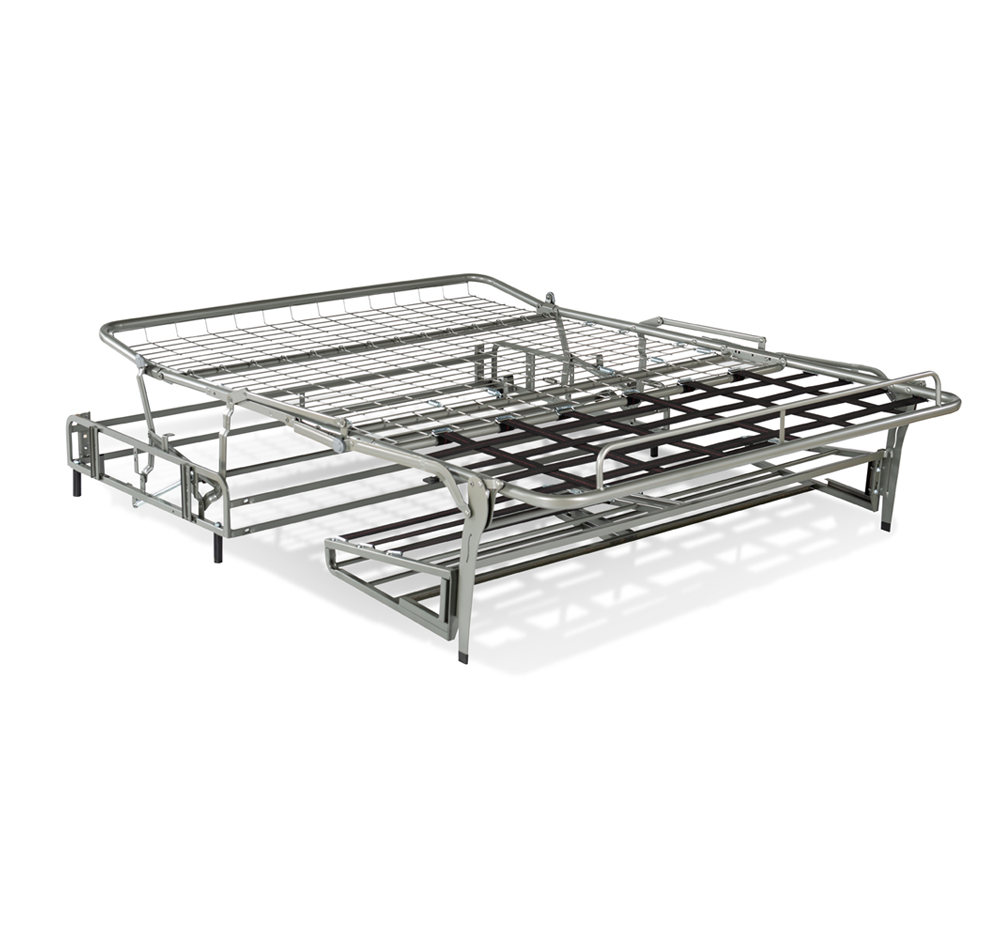 SYNCHRONIZED OPENING MECHANISMS FOR SOFAS
The mechanism is supporting. This means that the mechanism becomes the main structure of the sofa, and all the other elements are attached to it: armrests, backrest, cushions. The advantages are many: first of all,  that of being able to open and close the bed with a single, simple movement, in just a few seconds. Furthermore, the realization of the sofa frame, a long and complex operation, is in fact bypassed because it is the mechanics itself that acts as the frame. The extreme versatility of the movement has made it possible to create different models that differ from each other in terms of foot and mattress height. In this way, customers can customize their offer according to the type of user and design.
INSERTION MECHANISMS FOR SOFAS
The mechanism is inserted inside the sofa by anchoring it to the wooden frame, which then becomes the supporting part of the structure, while the mechanism simply rests inside it, remaining suspended in the frame. This has two advantages: being able to insert the mechanics even in very small spaces, and not having major design constraints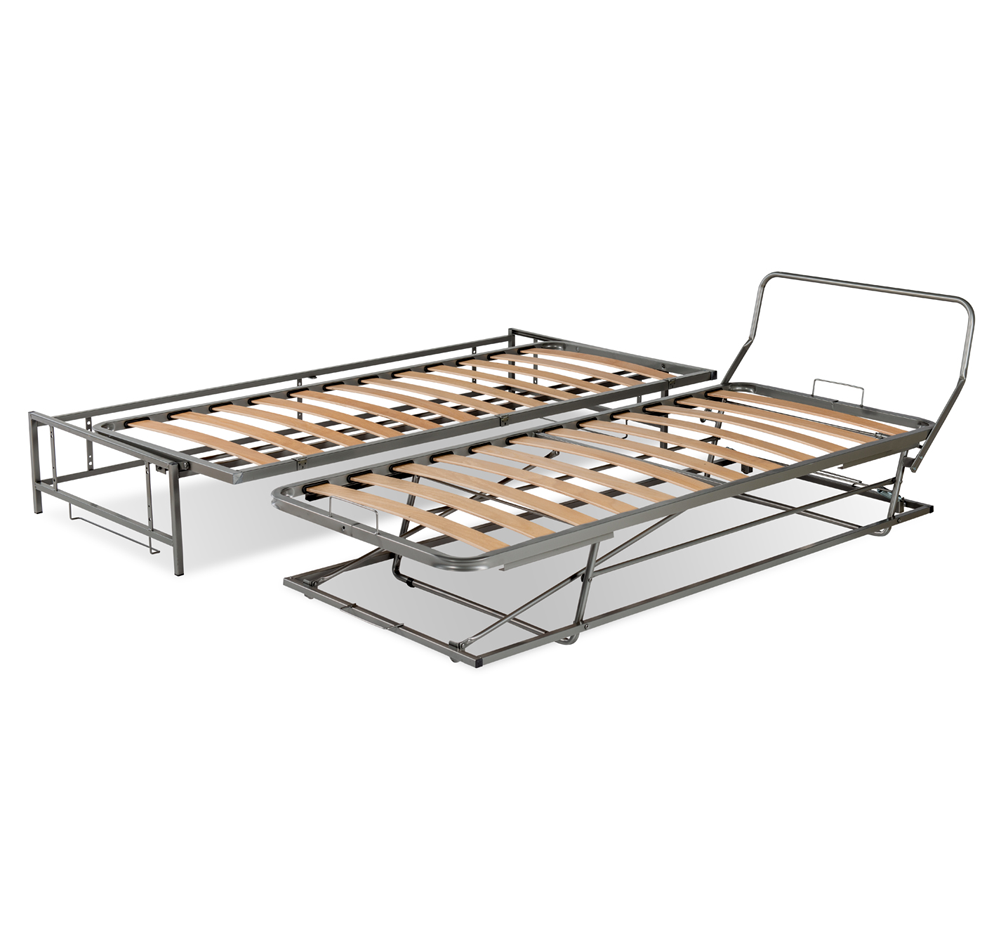 TRANSFORMABLE MECHANISMS FOR ARMCHAIRS, SOFAS AND POUFS
Unlike all the other mechanisms, where the sofa substantially contains a bed mechanism, in these ones a real transformation of the shape of the product takes place, which also involves a change in use. In practice, the function of the product changes according to whether the mechanism is in the "open" or "closed" position. They are mechanisms that contain very advanced technology, designed for those looking for an original but also (and above all) extremely practical product.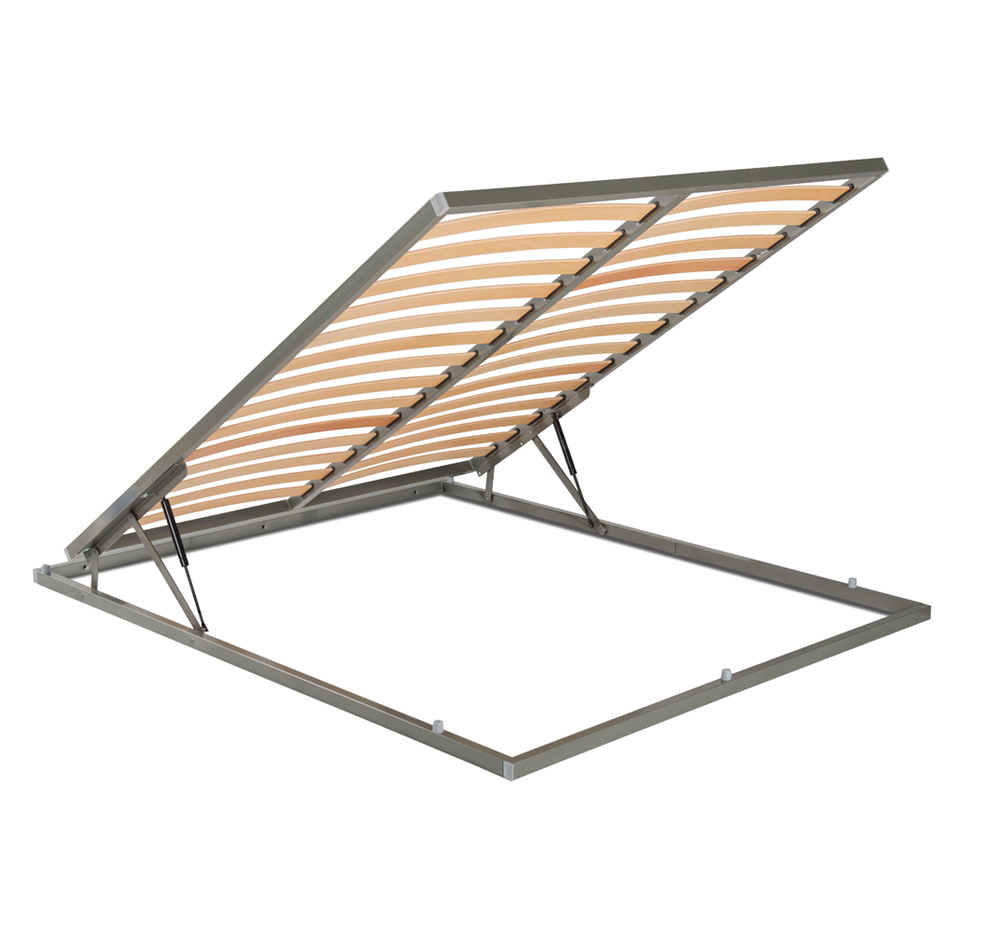 ORTHOPEDIC STRUCTURES FOR BEDS AND CONTAINER BEDS
The mechanisms used in the majority of the beds. They consist of a frame and can have one or two movements of the slatted structure on which the mattress is placed. Also in this case they are distinguished in: bearing and insertion mechanisms, but they are mainly design choices that have no restrictions on operation.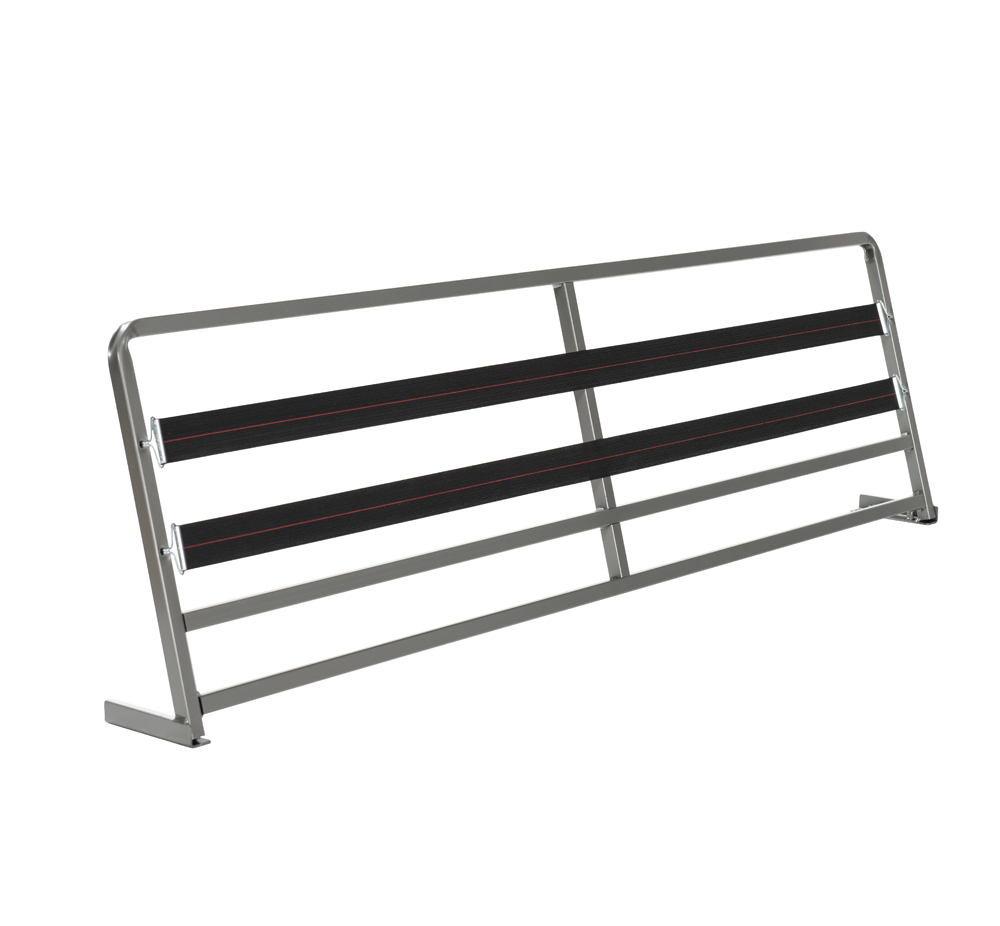 Our accessories are all considered optional, designed to guarantee designers and customers maximum freedom when configuring the final product.